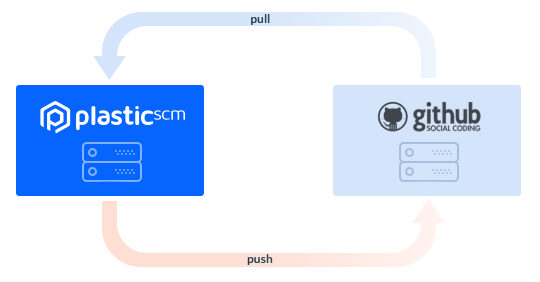 Some features that you don't want to miss
GitSync is not an adapter, not a weak intermediate scripting layer.
Plastic SCM is now able to push and pull changes directly to any remote Git server. We do support https:// git:// protocols for both pushing and pulling changesets.
This immediately turns Plastic SCM into a DVCS fully compatible with Git. You can use Plastic or Git on your workstation, and still participate on Git projects (GitHub, CodePlex and many more).