This guide can be followed with Plastic SCM 4.1, Plastic SCM 5.0 and Plastic SCM 5.4. Make sure you download the right version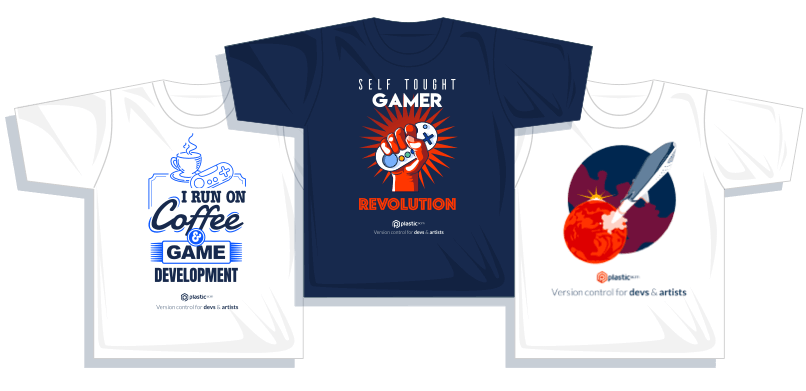 Follow this guide, complete the examples step by step, send us your results back and we will send you one of these awesome T-Shirts!!
Installing Plastic SCM is a matter of seconds. The default installation is about "next/next" and done.
1The first step to get Plastic SCM up and running is to download the binaries.
Plastic SCM is available for Windows, Linux and MacOS X.
In the current guide we're going to use Windows as our target platform.
In order to get the binaries you can visit:
2Once you have downloaded the installer, simply run it to get Plastic SCM installed.
Follow the steps in the installer and to get Plastic SCM up and running. The Plastic SCM server will be installed as a Windows Service.
The Plastic SCM GUI and Plastic Gluon clients will also get installed. Select the Plastic SCM GUI to be the tool we will use during this guide.
For this evaluation select only the Server Components, as you see on the following screenshot.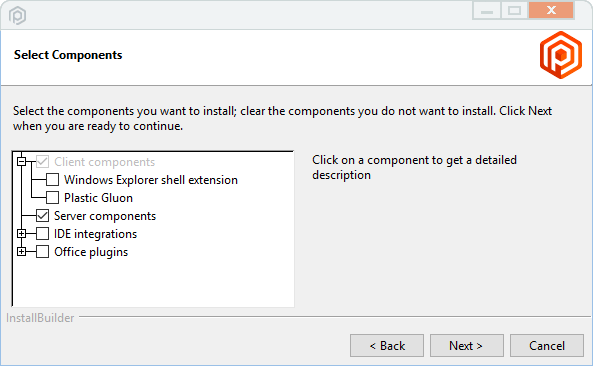 3Once the software is installed, you'll enter the configuration phase.
It is rather simple, you can even go for the default options.
You'll be asked to select the "authentication mode" in the server. You can use the "local name" for evaluation purposes. Your username will be used by default in the client.
Once you finish the configuration, your local client and server will be ready to use.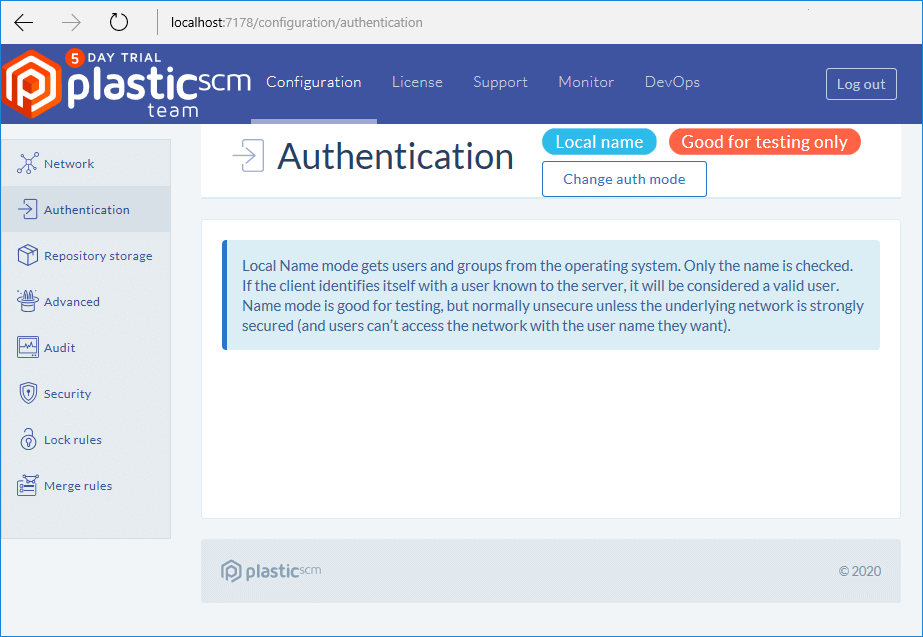 4Plastic SCM default installation uses an embedded database backend, so that installation and configuration becomes extremely easy.
Windows default installation will use SQL Server CE, which gives rather good performance and doesn't require configuration. It is perfectly usable in "fully distributed" scenarios (running a server on your laptop).
For team servers, backends such as SQL Server, MySQL or Postgres are more suitable.
Check the tour on Youtube: from install to first change in under 2 minutes