This is the crew that makes Plastic SCM possible
Pablo Santos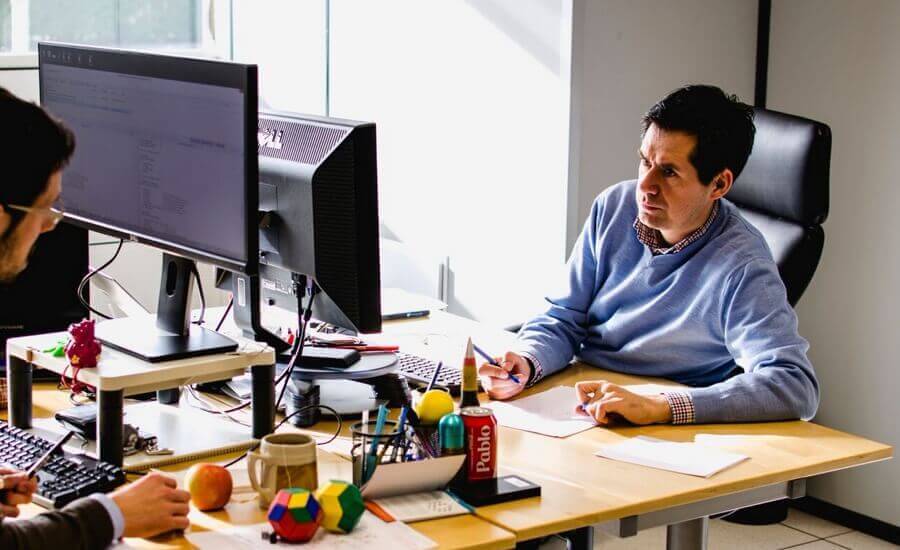 Pablo Santos
Chief Engineering Officer @ Founder
2005
Pablo is the founder of Codice and the lead of software engineering.
When not designing new features or coding server-based obscurities, you can find him blogging and writing about all things version control.
He used to be an associate professor at the University of Burgos (UBU), teaching project management to 4th year Computer Engineering students. He's also a frequent speaker and blogger.
Pablo loves riding motorbikes and track days.
Linkedin: es.linkedin.com/in/psantosl
Twitter: @psluaces
Daniel Peñalba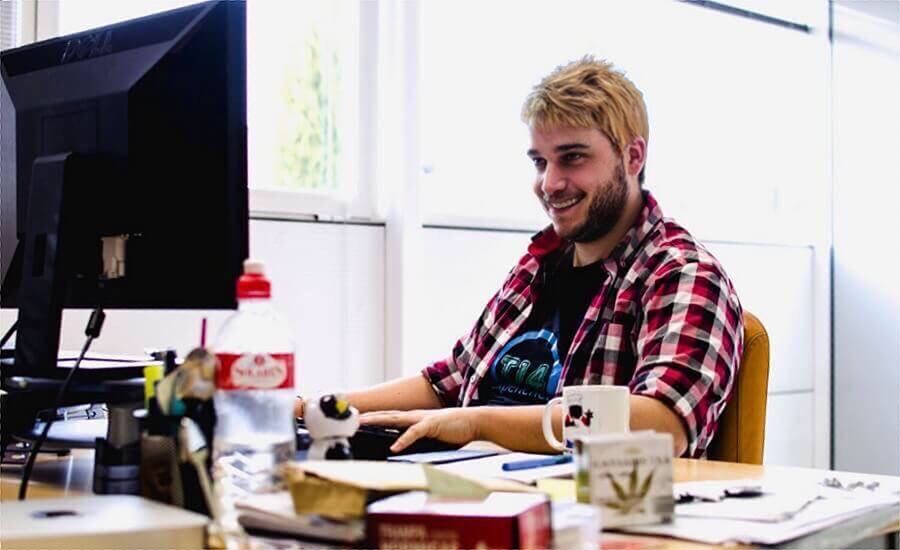 Daniel Peñalba
Senior Engineer
2005
A long-term contributor to the project, Daniel was the first employee to join Codice. He owns the record in number of check-ins to the Plastic repository. He's worked on every single area of Plastic.
He's an expert on GUIs and plugins (Visual Studio, Eclipse, and so on).
He's also the guy leading the WebUI development. Dani is a professional guitar player and likes scuba diving, too.
Linkedin: linkedin.com/in/danipen
Twitter: @danipen00
Borja Ruiz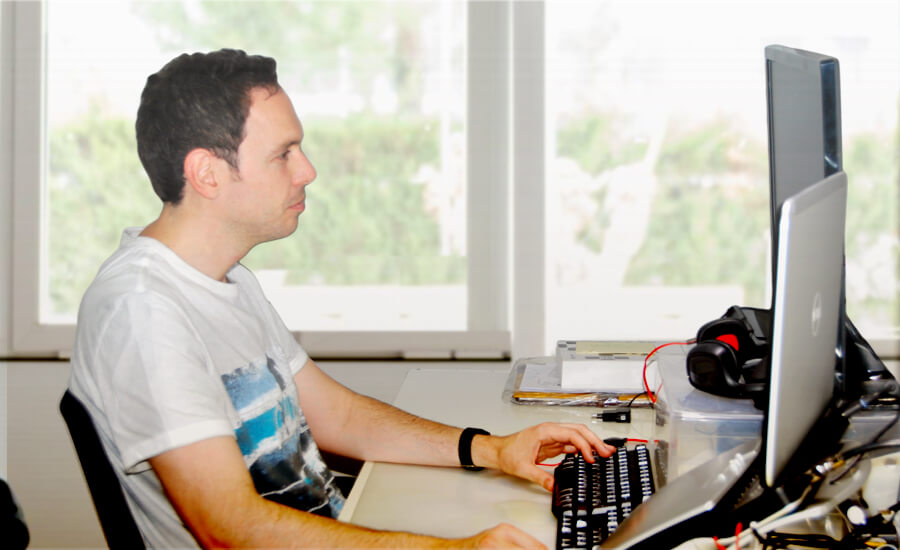 Borja Ruiz
Principal Engineer
2005
Borja is one of the engineering cornerstones. He knows the entire system in detail, from the GUI to the most obscure command to the server functionality. He has been coding Plastic for almost one decade and a half.
He loves driving fast, scuba diving, and is probably one of the few engineers on earth who knows everything about merging! He has a patent on it and has written our mergetool himself.
Linkedin: www.linkedin.com/in/bruizarroyo
Rubén de Alba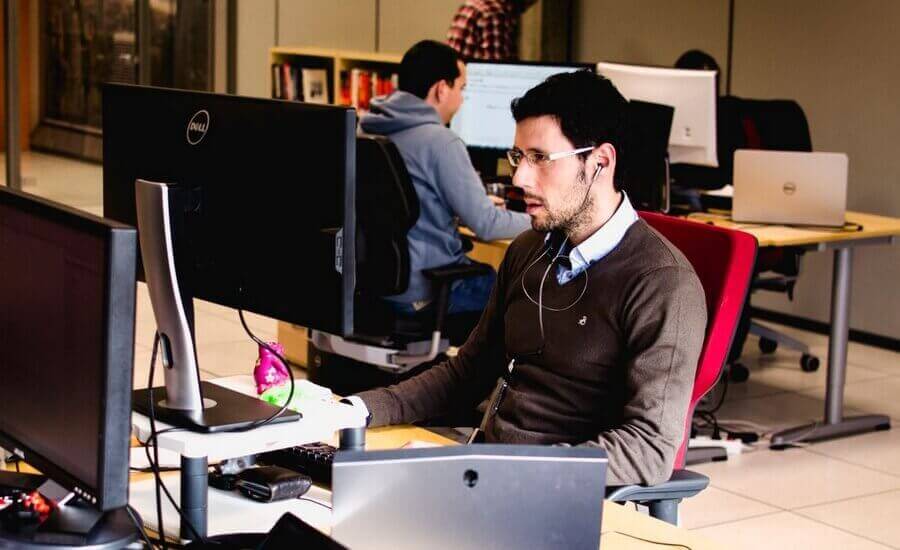 Rubén de Alba
Principal Engineer
2006
A hard-core Plastic hacker, Rubén knows everything about the server, the replication system, database backends, Jet, cloud, importers, and well … EVERYTHING!
He leads the core changes for Plastic SCM and knows a lot about Git, Mercurial, Subversion, and Perforce.
Rubén got his degree in Computer Engineering from the University of Salamanca.
Rubén loves swimming, biking, learning to play electric guitar and hanging out with friends.
Jesús González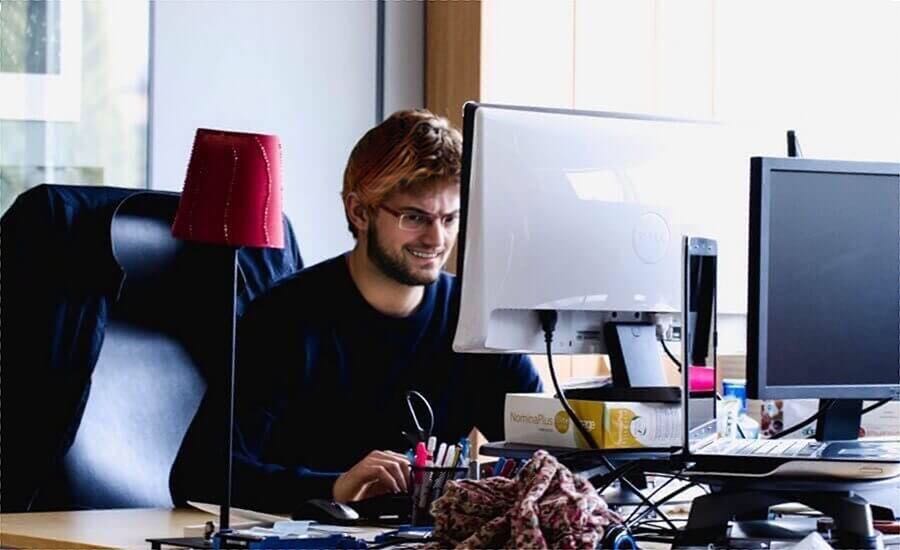 Jesús González
Senior Engineer. DevOps Master
2009
Jesús M. is one of the core team members. He joined as a junior eons ago and he has worked on almost every area since then. From importers to the latest Unity plugin, security to GitSync... there's no area Jesús M can't hack.
Jesús plays soccer, likes cars, loves telling near to true stories and he is also learning to play electric guitar.
Linkedin: linkedin.com/in/jesusmggv
Twitter: @ilovemerge
Manuel Lucio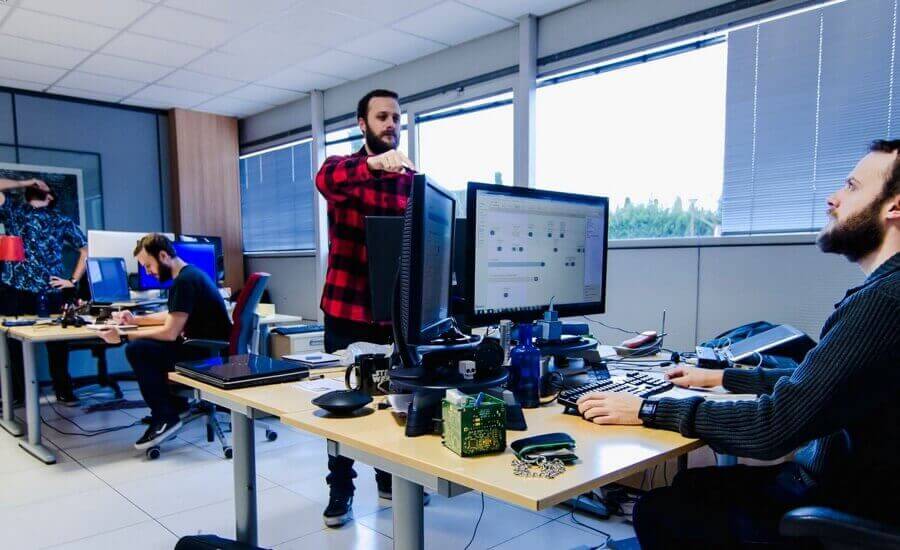 Manuel Lucio
Support Master & Ambassador
2009
Manu is in charge of the Customer Support area. He deals with complex setups, policies and working methodologies on a daily basis.
He's the one behind the light fast answers everyone using Plastic SCM is used to, and it is really a daunting task.
Prior to taking full responsibility of support, he worked as software engineer. He has been in charge of load testing for quite some time, so if you want to know how well Plastic compares to SVN or P4 under a really heavy load, he's your guy.
When not hooked to his iPhone, skate-boarding or learning Korean, he likes to play with Arduino GPS devices, mountain biking and playing tennis.
Twitter: @mrcatacroquer
Sara Dacuba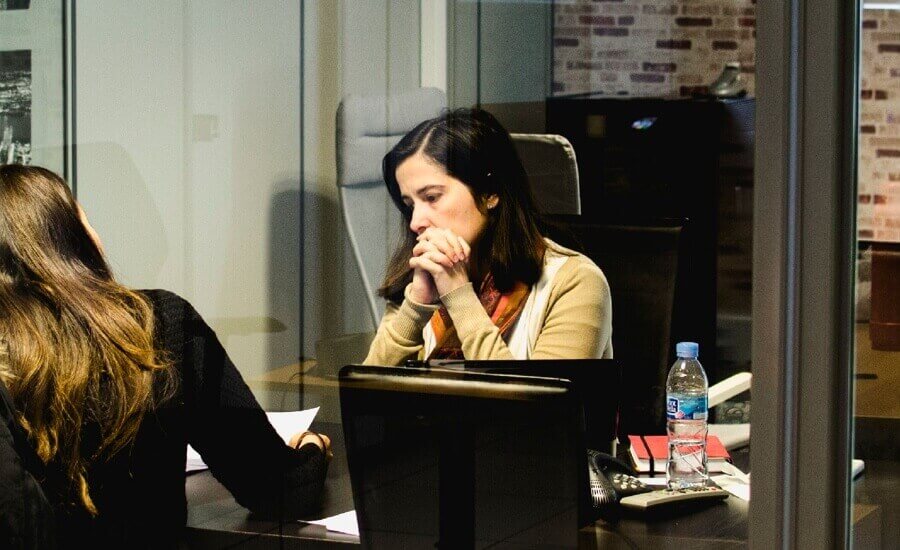 Sara joined Codice with a mission: turn the company into financially well-managed one. Sara has broad experience with financial matters and worked for different companies in the UK before joining our team. She has a degree in Business Administration and has worked for Ernst & Young as an auditor and for Hewlett-Packard and Accenture, always in Accounting & Finance roles.
When she is not working, you can find her shopping, hanging out with her family, or hiking in the mountains.
Violeta Sánchez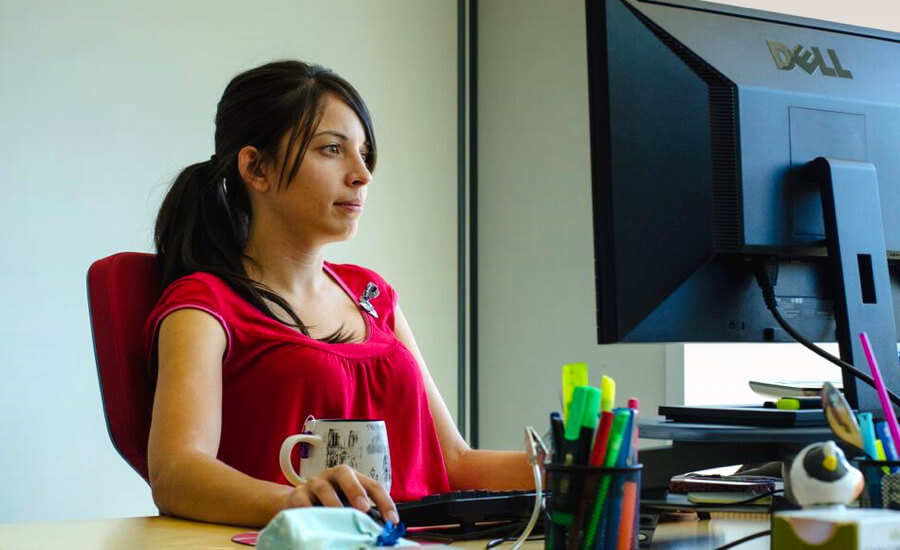 Violeta Sánchez
Senior Engineer
2011
Violeta started as a junior programmer and quickly proved her value, becoming one of the strongest coders in the team.
She has been in charge of most of the SemanticMerge evolution and also the native Plastic SCM GUIs for macOS and Linux. As a key team member she's able to work on a wide range of areas: from merge technology to the server, from GUI to network programming.
Violeta got her degree in Computer Engineering from the University of Valladolid.
In her spare time, she enjoys hanging out with friends and outdoor activities (and shopping!).
Francisco Monteverde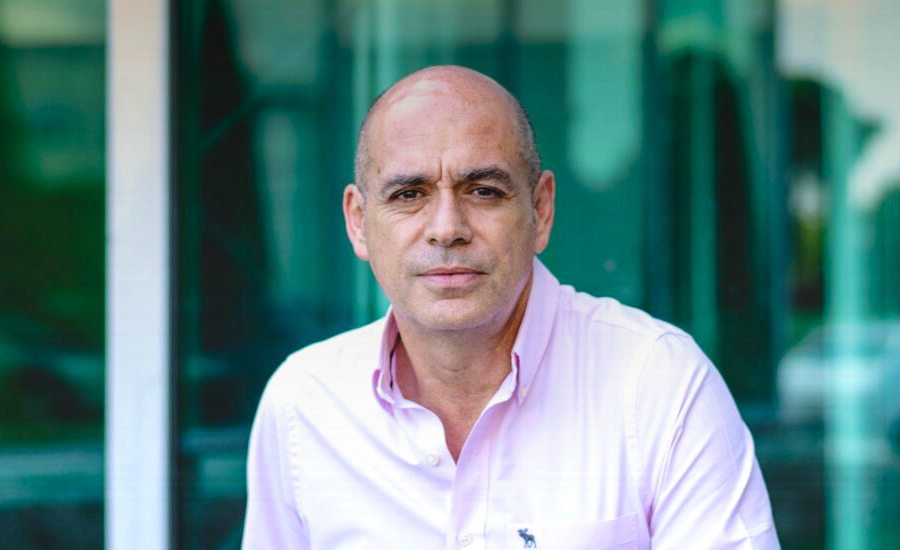 Francisco Monteverde
CEO
2011
Kiko, as we all know him, is in charge of the company's strategy, growth, profitability, and day-to-day operations.
He has more than 20 years' experience, including leadership positions in sales and marketing at Microsoft, Sun Microsystems, and HP. He enjoys connecting with and listening to our customers and partners. When a client has a question or concern about our product, he gets involved in finding a solution for them, even in complex matters such as a DVCS! His passion is to serve our customers and partners better than anyone else in the market.
Kiko is a Telecommunications Engineer for the Universidad Politécnica de Madrid and has a management grade in the IESE, Madrid (PDD-1998). Kiko loves diving, playing golf, and traveling to new cultures.
Míryam Gómez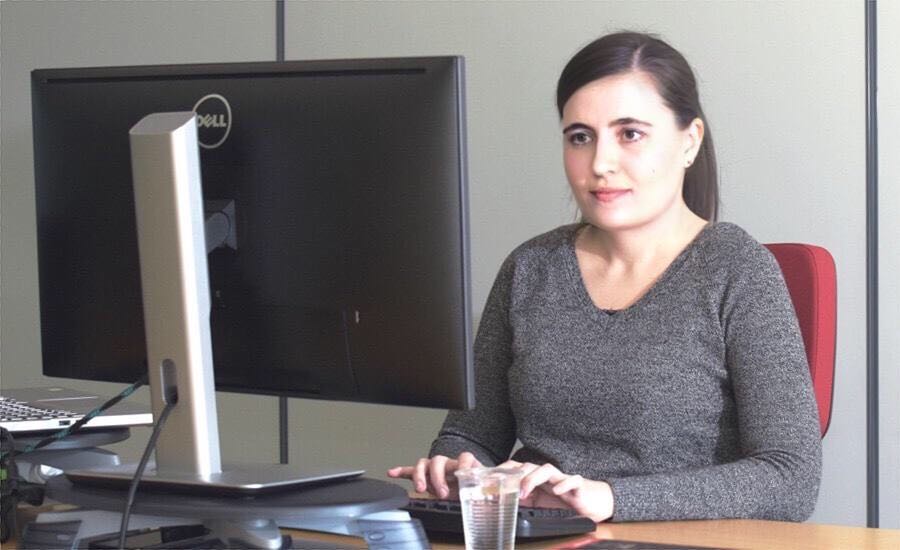 Míryam Gómez
Senior Engineer
2012
Míryam worked 4 years developing financial software prior to join to Codice. She is one of the experts on SemanticMerge, cross-platform GUIs, mergedroid and gmaster.
Míryam obtained her degree in Computing Engineering at the Burgos University. She used to be a basketball player and she likes science and trekking.
Linkedin: es.linkedin.com/in/miryamgsm
Twitter: @miryamgsm
Carlos Alba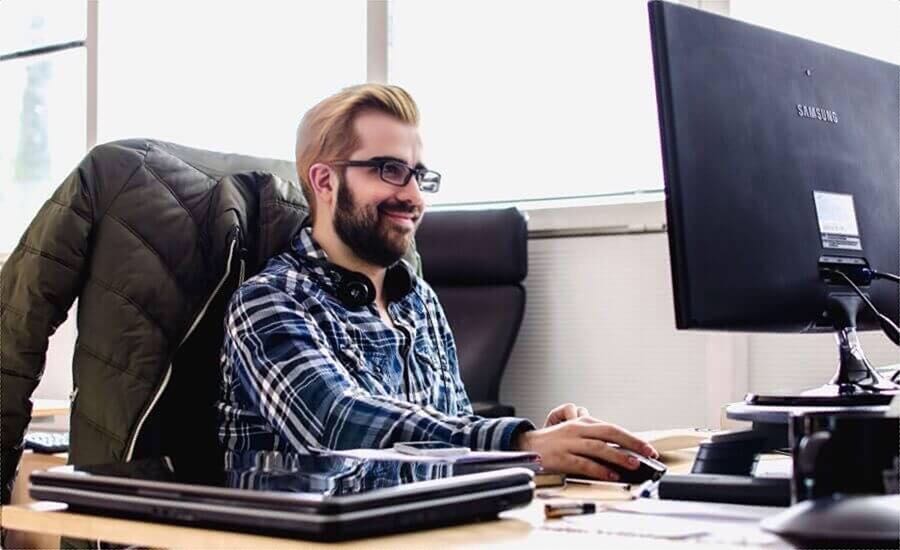 Carlos Alba
Product Expert
2013
Carlos joined the product experts team back in 2013. He returned from the the cold fields of Iceland to his homeland to become one of the stars of the support team.
As a Plastic SCM product expert he helps teams moving from other version controls on a daily basis, decides strategies, train developers, answer questions, run benchmarks ... in a word: he solves problems.
Carlos is a Telecomunications Engineer from the University of Valladolid and he loves football and rock music. The myth says he's also a DJ in Ibiza in his spare time.
Linkedin: es.linkedin.com/in/albazamanillo
Twitter: @albazamanillo
Fernando Val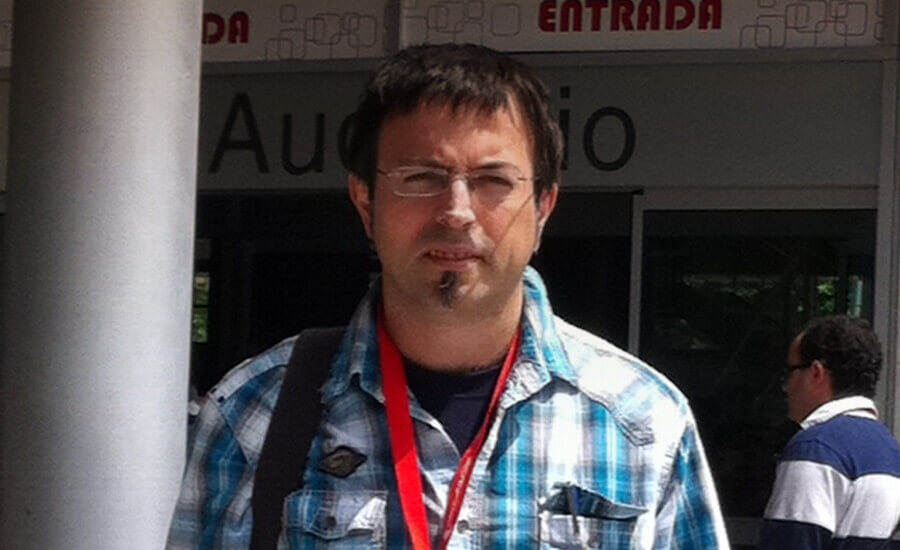 Fernando Val
UX/UI Designer
2013
Fernando is our Web designer come from the green lands of Ireland. He's our UX and UI design shaman, our Front-end sorcerer although he prefers to be called "CSSamurai".
Fernando has a long career and expertise in this area, as Web designer and Lead design in some different companies and startups. He help us with his crazy ideas to create marketing and online communication campaigns.
Also he's the VEP, (the Very Envied Person) in the team, Fernando has the bigger and better screen in the office.
Linkedin: es.linkedin.com/in/aaromnido
Twitter: @aaromnido
Miguel González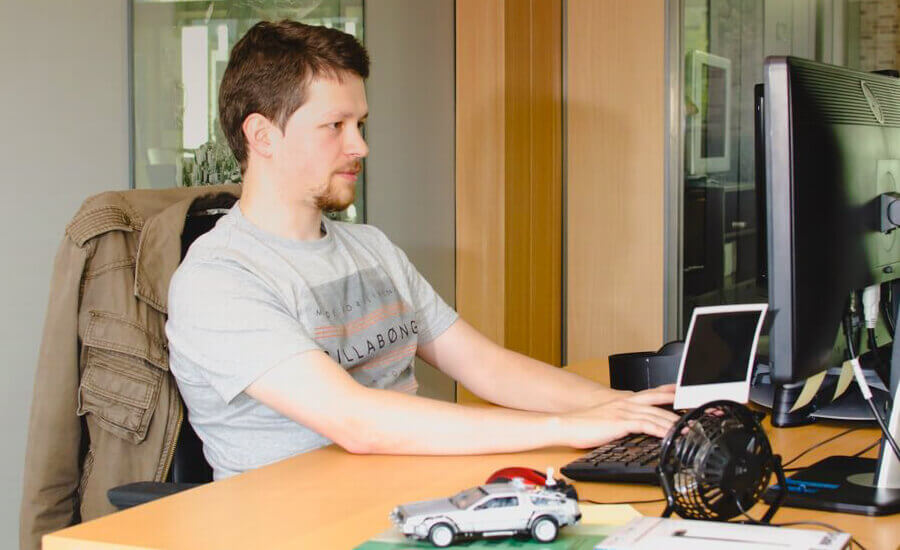 Miguel González
Software Engineer
2013
Miguel joined the team in April 2013.
Prior to become a Plastic hard-core developer Miguel worked in a consulting firm in France where he also finished his Computing Engineering master's degree.
Linux enthusiast (he was the one developing the new Plastic SCM linux packages), heavy-metal guitar player on a band, LP collector, youtube expert and talented Plastic hacker. Can you ask for more?
Linkedin: es.linkedin.com/in/migueljgonz
Twitter: @TheRealMig_El
Sergio Luis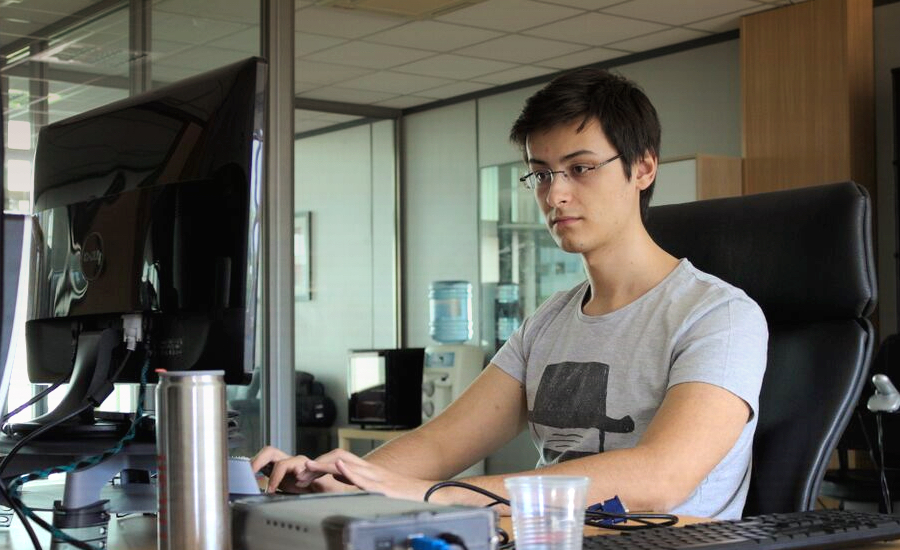 Sergio Luis
Junior Software Engineer
2015
After an intense internship at Codice during spring and part of summer 2015, Sergio joined the ranks of Plastic SCM as junior developer.
Sergio already contributed code to the Plastic REST API, the HAL Slack bot that controls our CI system, migrated our internal main server to "new" hardware, coded an Android repo browser and hacked wifi-direct for the upcoming Plastic version.
Linkedin: www.linkedin.com/in/sluisp
Twitter: @_sluis_
Angel Mañas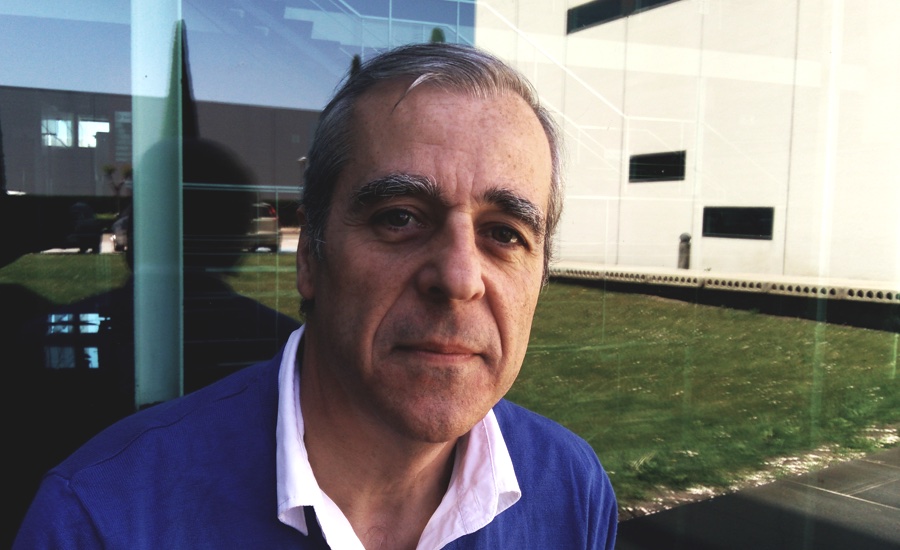 Angel Mañas
Alliance Director
2016
Angel is in charge of our Partner Ecosystem, recruiting and activating partnership agreements to increase our local presence in all geographies.
He has more than 25 years of experience in sales and marketing areas, working in multinational companies in the IT and Telecommunication Industry (Microsoft, Xerox, Vodafone), and dealing with all customer audiences (consumer, small business and enterprise). Angel has University Degree in Computer Science for the Polytechnic University of Madrid. Angel loves playing chess, card magic and travelling.
Gwyn Roberts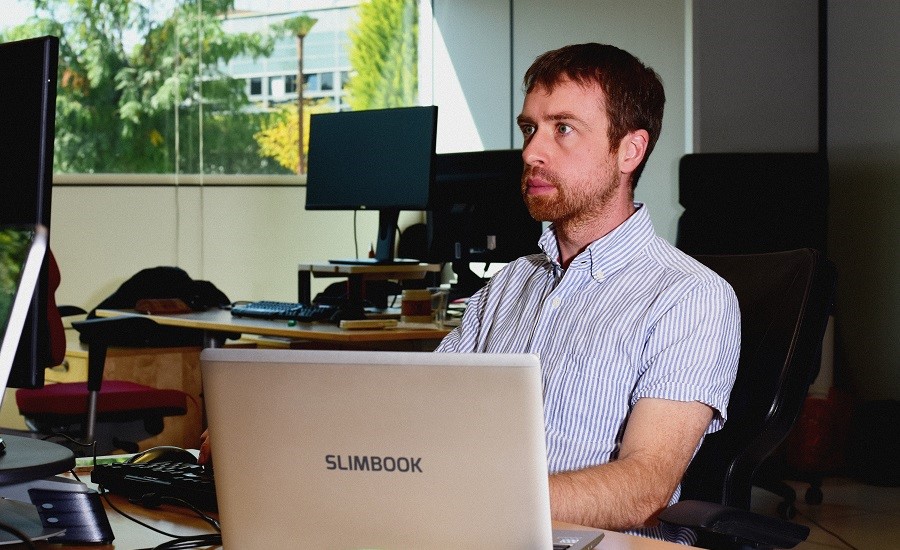 Gwyn Roberts
Senior engineer
2018
As the newest member of the software engineering team, Gwyn brings a wealth of experience to the company.
Having gained a degree in Mathematics from the University of Cambridge, he went on to develop innovative solutions for several multinational companies in fields such as oil refinery optimisation and industrial machine vision.
Gwyn loves to travel, and dreams of one day driving a corvette along the iconic Route 66.
Phil Haack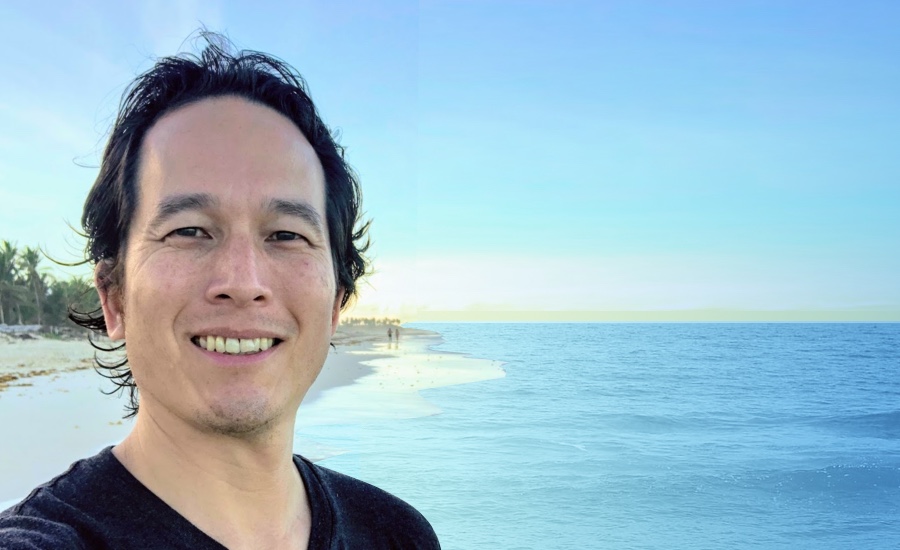 Phil Haack is the founder of Haacked LLC where he coaches software organizations to become the best versions of themselves.
To do this, Phil draws upon his over twenty years of experience in the software industry. Most recently, he was a director of engineering at GitHub and helped make GitHub friendly to developers on the Microsoft platform.
Prior to GitHub, he was a Senior Program Manager at Microsoft responsible for shipping ASP.NET MVC, NuGet, among other projects. These products had permissive open source licenses and ushered in Microsoft's Open Source era.
Phil is a co-author of GitHub for Dummies as well as the popular Professional ASP.NET MVC series and regularly speaks at conferences around the world. He's also made several appearances on technology podcasts such as .NET Rocks, Hanselminutes, Herding Code, and The Official jQuery Podcast. You can find him sharing his thoughts at https://haacked.com/ or on Twitter.
Twitter: @haacked